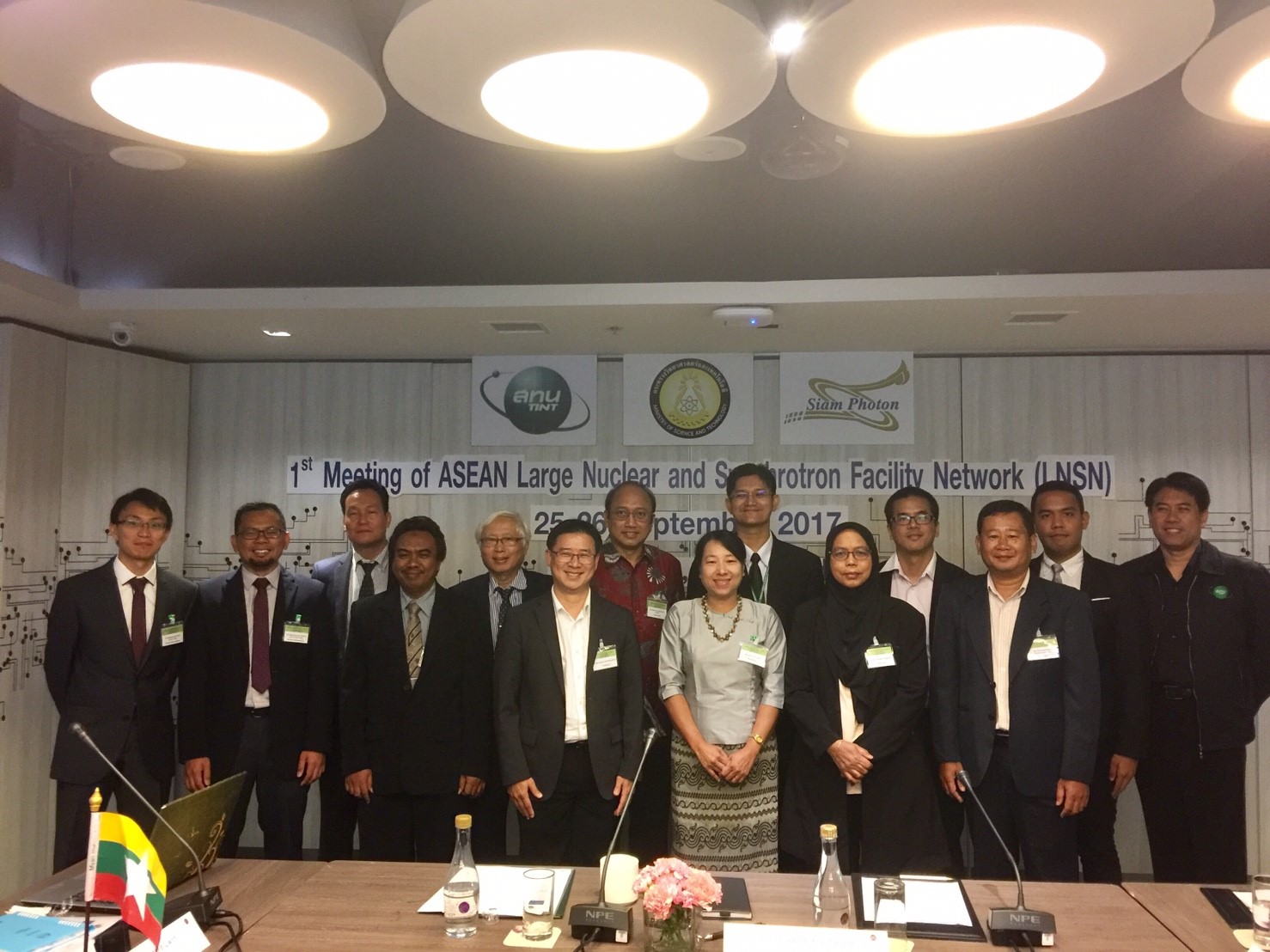 Synchrotron Light Research Institute (SLRI) and Thailand Institute of Nuclear Technology (TINT) in support of the Ministry of Science and Technology (MOST) organised the "1st MEETING OF ASEAN LARGE NUCLEAR AND SYNCHROTRON NETWORK (LNSN)"
at Grand Mercure Fortune Bangkok, Thailand during 25-26 September 2017 joining by over 25 invited participants from related ASEAN organizations.
Having been endoursed by ASEAN Sub-Committee on S&T Infrastructure and Resources Development (SCIRD) since 24th May 2017, LNSN strives to create regional platform to promote sharing of large and related facilities in ASEAN region. Moreover, to enhance regional research collaboration and human resources development in the field of nuclear and synchrotron science and technology.
This meeting mainly focused on finalising the draft of Term of Reference (TOR) as a guildline of activity plans of the network. Besides, the meeting also include the introduction and each country presentation to share their research and development plan in utilising nuclear and synchrotron technology. The final drafted TOR will be circulated to focal point of SCIRD beforehand to conclude during the 73rd (ASEAN Committee on Science and Technology (COST) meeting in Myanmar on 12-20 October 2017.
{gallery}462{/gallery}