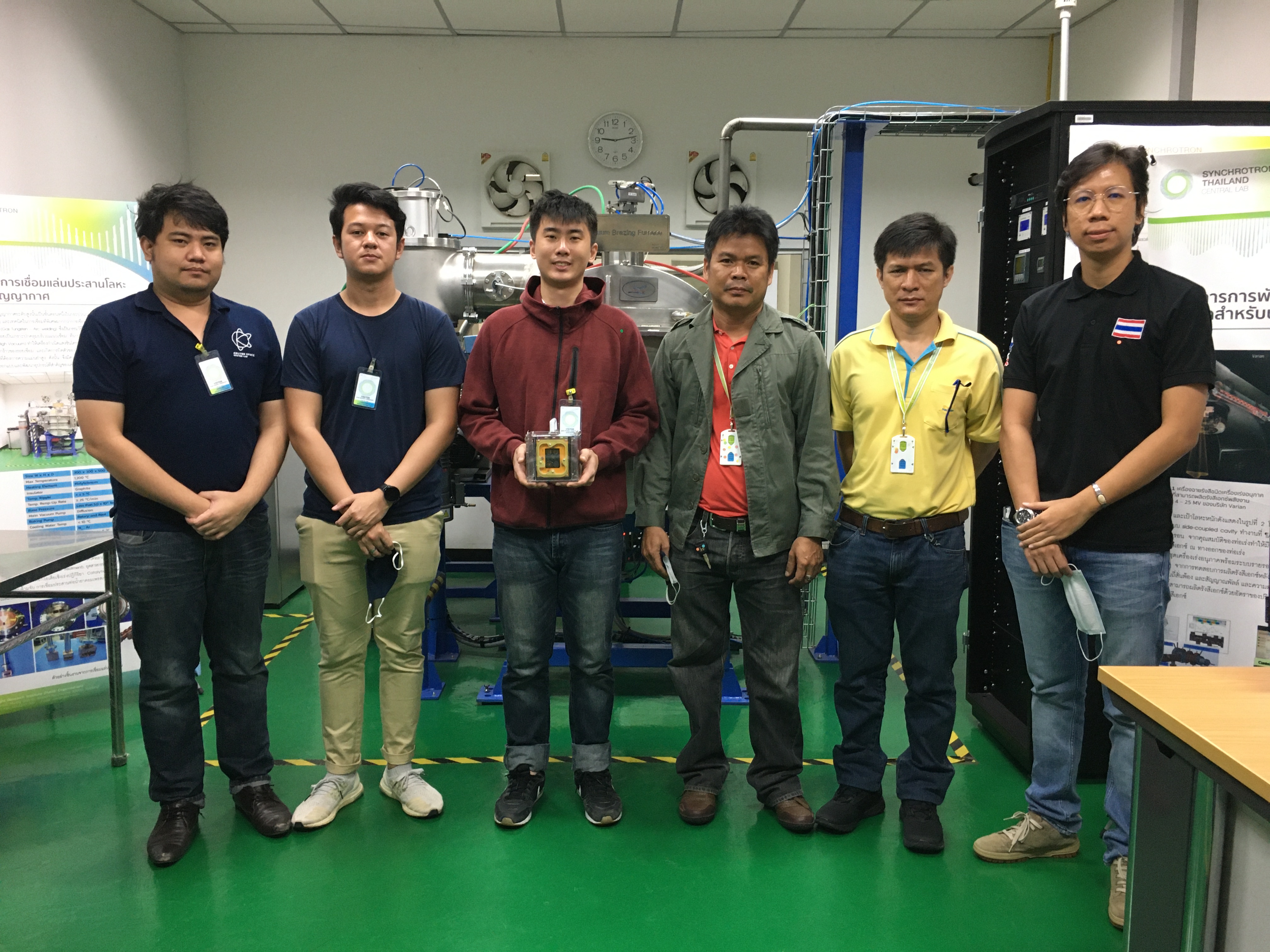 Synchrotron Light Research Institute (SLRI) joins Geo-Informatics and Space Technology Development Agency (GISTDA) and National Astronomical Research Institute (NARIT) in a satellite development for space exploration project which aims to form network and collaboration among domestic organizations in infrastructure construction and development supporting satellite technology. The project also fosters human resource development in satellite technology and related systems, establishment of Thailand space industry, and development of both satellite and other accessories testing systems for exploration of earth and space.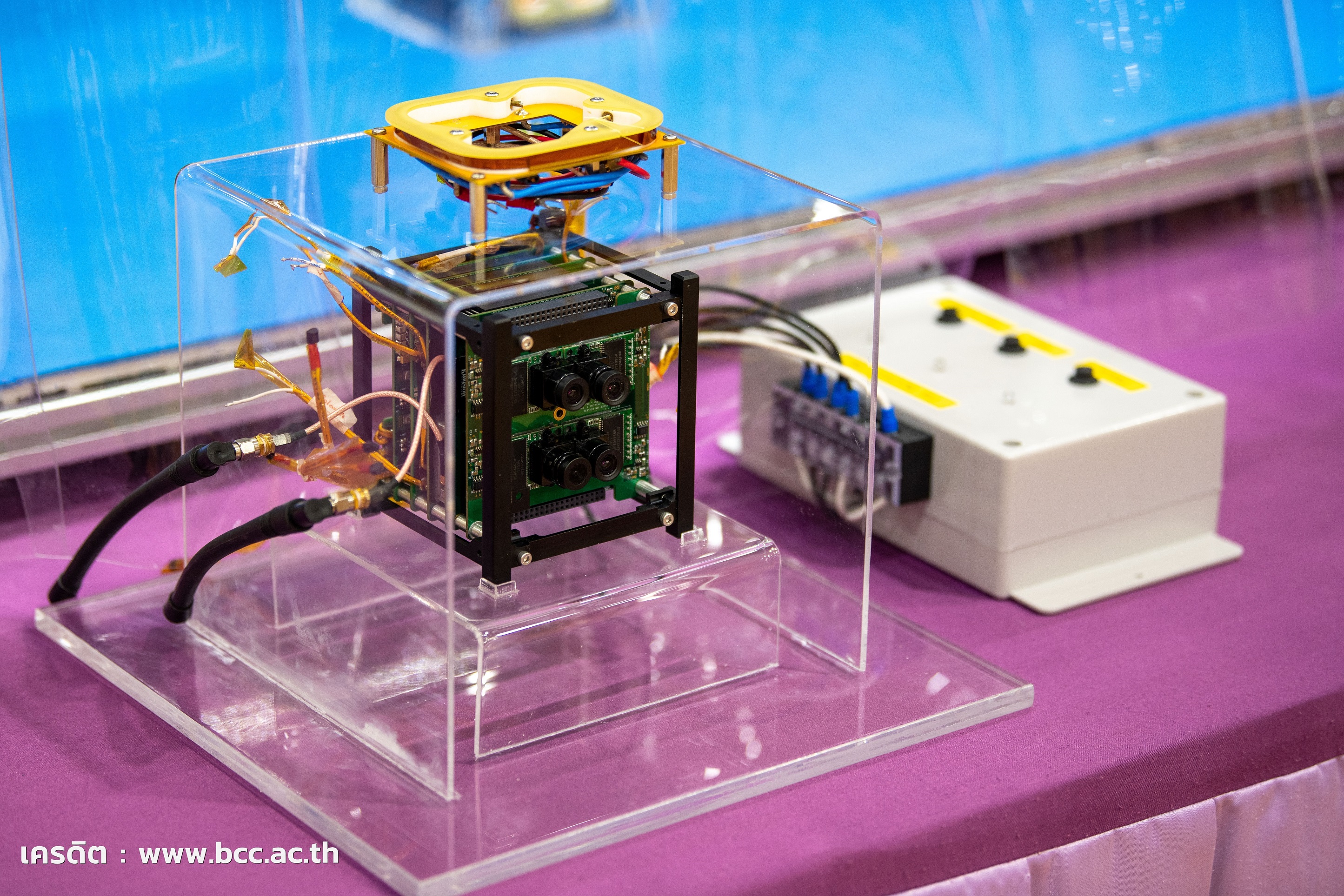 SLRI has developed the Space Simulation Laboratory for Satellite Testing. The laboratory can simulate ultra-high vacuum conditions at pressure lower than 1.0x10-6 Torr and temperature conditions at ±150oC. The space simulation system is currently in progress of development and testing. However, SLRI has got opportunities to co-develop satellites designed and constructed by Thai organizations. The relevant program and vacuum brazing furnace developed by SLRI are adjusted to simulate space conditions for testing of satellite components, for example, testing of the KNACKSAT satellite developed by King Mongkut's University of Technology North Bangkok and, recently, the BCCSAT-1 satellite developed by Thai high-school students of Bangkok Christian College.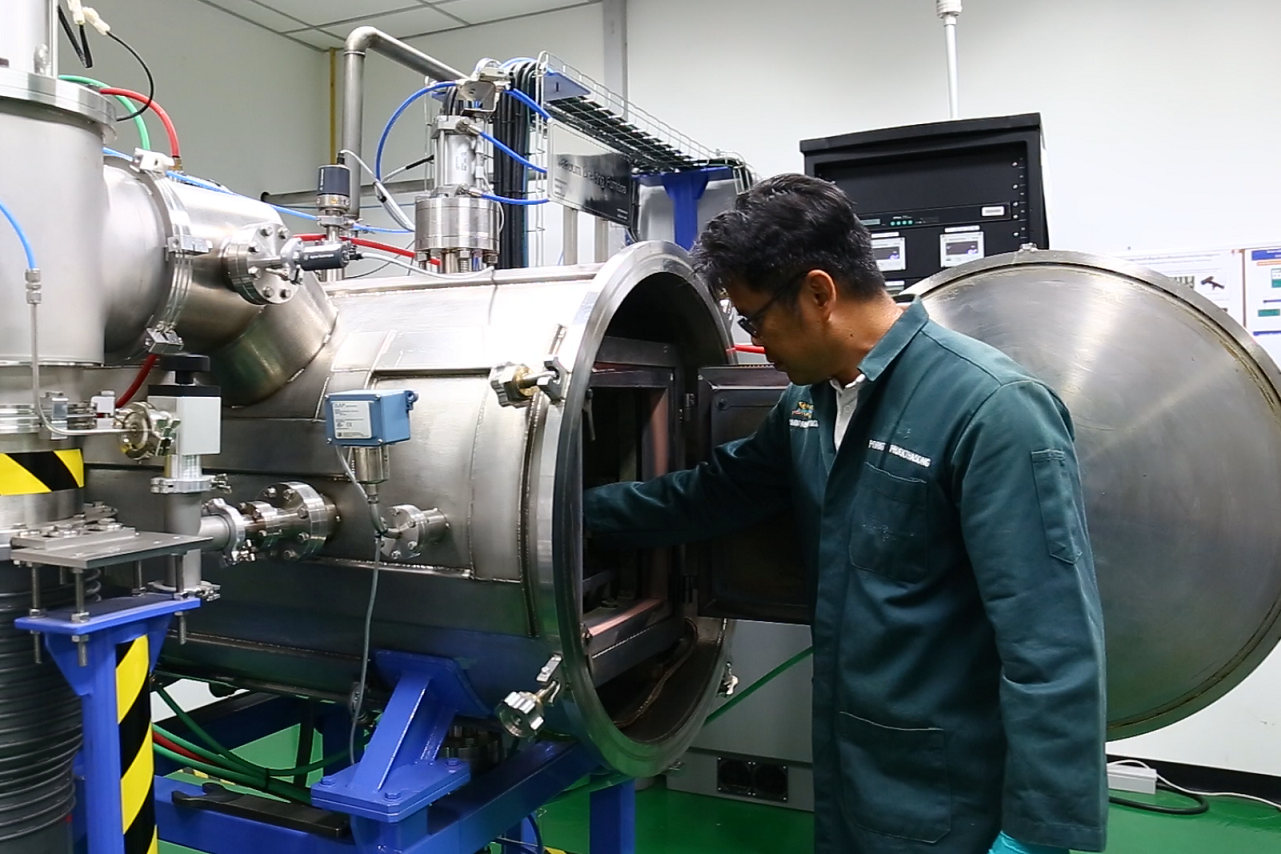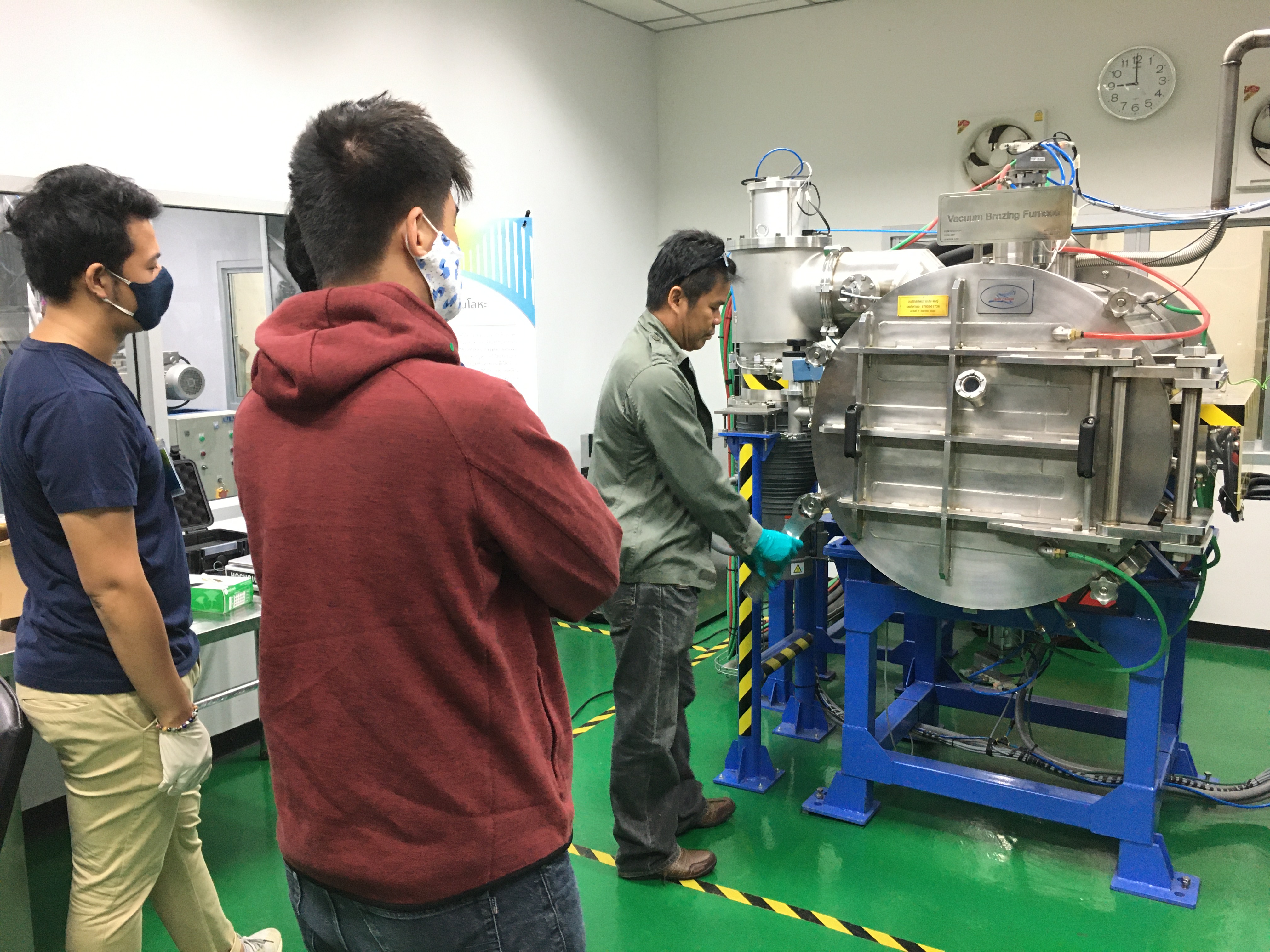 In testing BCCSAT-1, SLRI set space-like conditions at vacuum pressure of 5x10-5 Torr and temperature of 60oC. BCCSAT-1 was tested under these conditions for at least 6 hours and the satellite mass loss was calculated. The test went successful and result confirmed that satellite mass loss occurred in determined normal range indicated that BCCSAT-1 is ready for use. Besides, the satellite will be launched to space in this March 2021.
BCCSAT-1 is a small satellite with 10x10x10 cms. in size, constructed under the BCC Space Program project collaborated by Bangkok Christian College, Astroberry Company Limited, King Mongkut's University of Technology North Bangkok, and the University of Tokyo. This collaborative project is planned to promote Thai students to learn and develop bodies of knowledge in space technology, also in building satellite from real practice experiences. The BCCSET-1 has a mission to capture earth images, especially ones of agricultural areas. These images will be beneficial to agricultural and agricultural product development.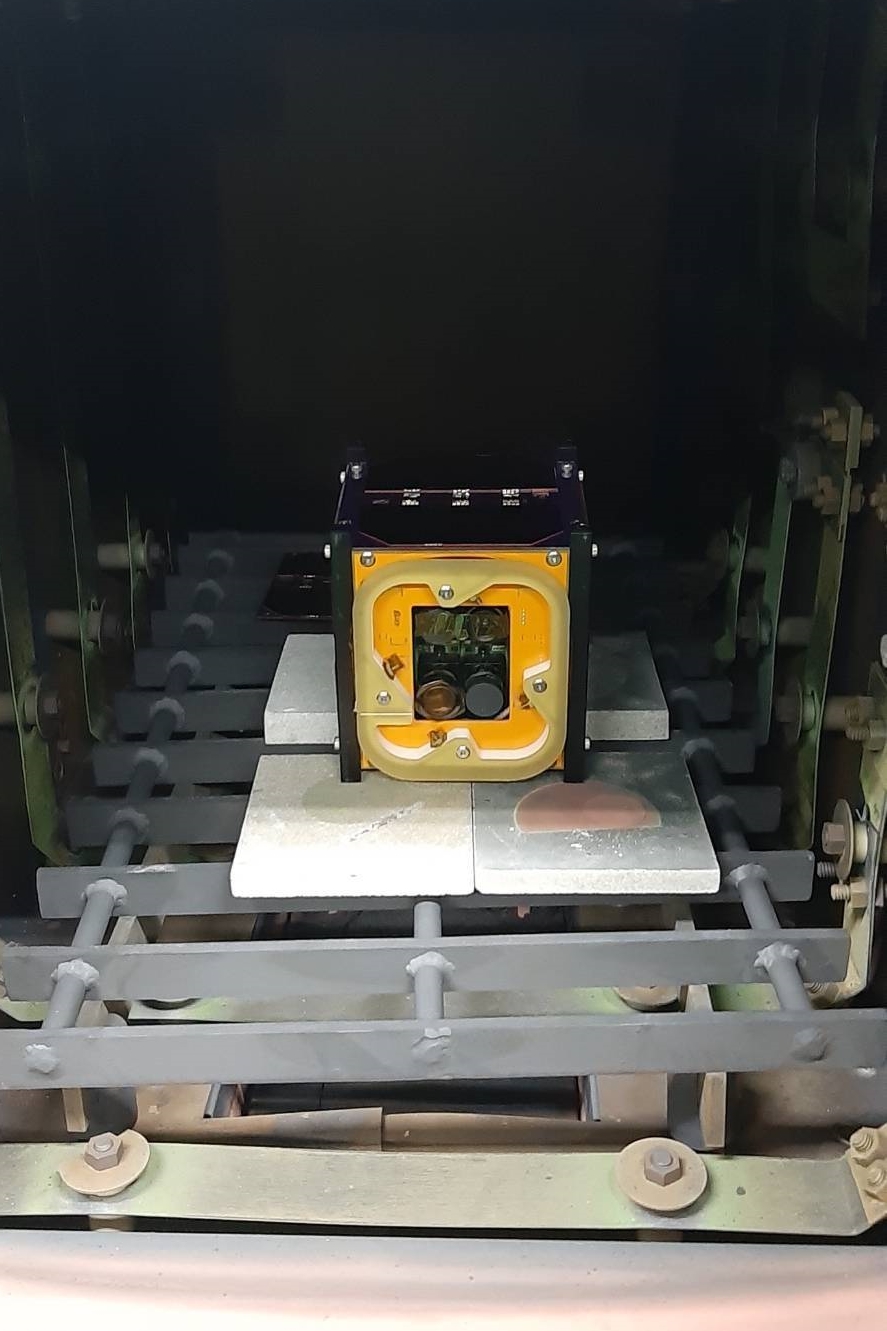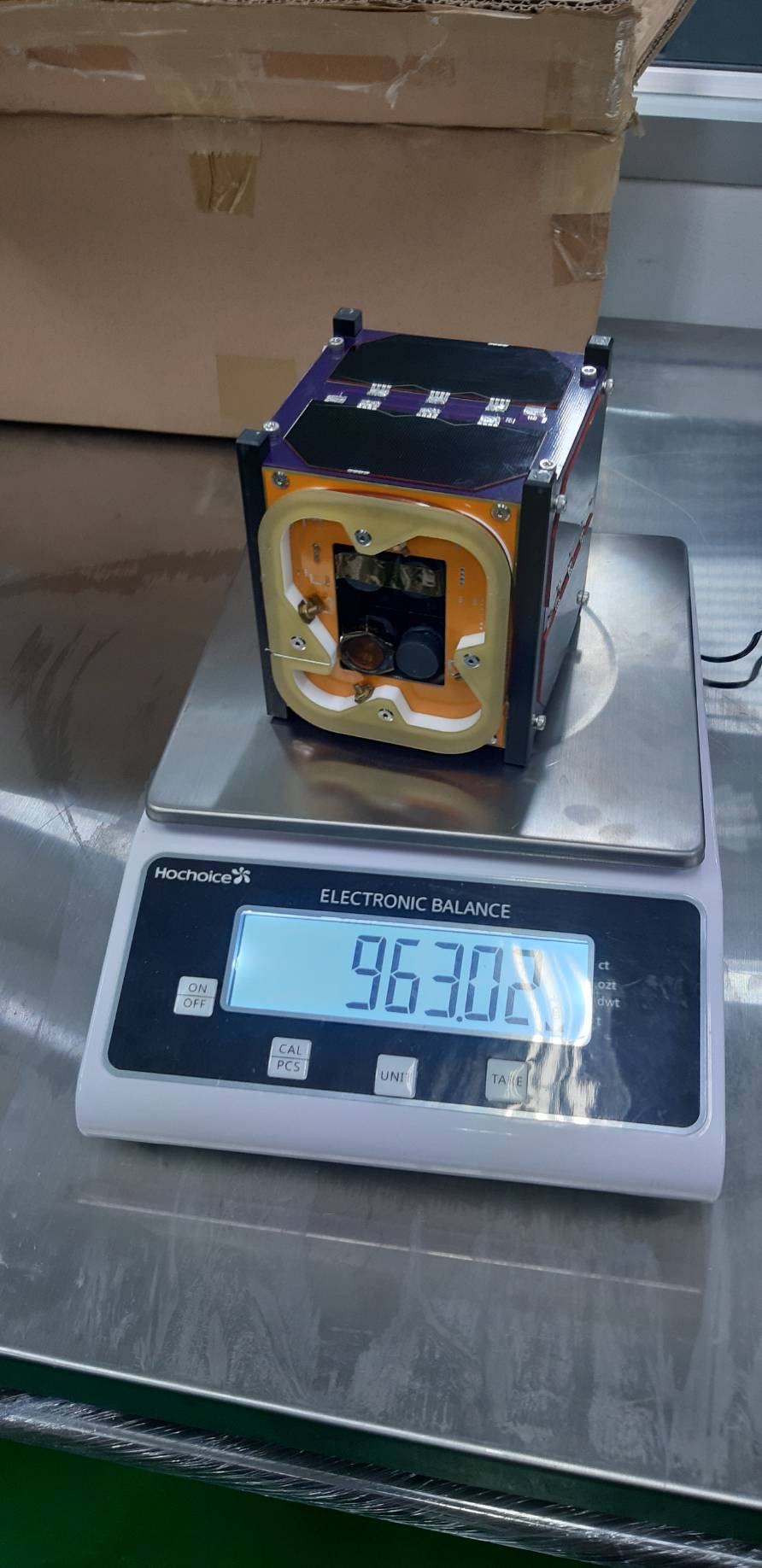 BCCSAT-1 testing service is as a good model of service promoting and developing space technology in Thailand. The testing service possibly leads to further creation and application of various types of technology for country sustainable development.