Welcome to ASIAN Conference on X-ray Absorption Spectroscopy 2019
"Make tomorrow better"
Materials science is considered as interdisciplinary field by combining applied physics and chemistry, as well as chemical, mechanical, civil and electrical engineering. For several decades, materials scientists and engineers have focused on how local structure can be related to material properties by using various characterization techniques. With obtained fundamental knowledge, desirable properties can be conducted for a material. Therefore, powerful characterization techniques can effectively lead to improve material performances and fabricate a novel material for a particular application.
Synchrotron Light Research Institute (SLRI) is a public organization, located in Nakhon Ratchasima, Thailand that aims to approach scientific research with advanced characterization techniques such as X-ray diffraction (XRD), X-ray fluorescence spectroscopy (XRF), X-ray imaging tomography (XTM), X-ray absorption spectroscopy (XAS) etc. Regarding XAS technique, it is one of the most commonly used techniques to study oxidation state and local structure of a probing atom. This technique is non-destructive and suitable for a large variety of materials such as energy, dielectric, magnetic, carbon-based, ceramic, nanocomposite and catalytic materials. Due to the increasing number of XAS users, four beamlines (BL) at SLRI are dedicated to XAS technique at the moment, including BL1.1W Multiple X-ray Techniques, BL2.2 Time-Resolved XAS, BL5.2 SUT-Nanotech XAS and BL8 XAS.Three different modes of XAS measurements (transmission, fluorescence and electron-yield) as well as in-situ cells for varying the sample environments are available at SLRI in order to serve the requirements from our valuable users for advanced characterization.
The ACXAS 2019 conference, organized by SLRI aims to bring together chemists, physicists, engineers and experts from industry, research laboratories and universities to share their corresponding expertises and have a deep discussion about the recent advances and development in XAS characterization for materials science. Seven symposia covered all disciplines ranging from materials science to earth sciences and biology as shown in details below are organized. The conference will be held on 28th– 30th August 2019 at Holiday Inn Chiangmai Hotel, Chiangmai, Thailand.
Plenary speakers
Dr. Jan Pieter Glatzel

Assoc. Prof. Dr. Metta Chareonpanich

Prof. Dr. Barry Neil Noller

President of IXAS,

European Synchrotron Radiation

Facility (ESRF), France

Kasetsart University (KU), Thailand

The University of Queensland,

Australia
Symposia lists
I. Earth sciences
II. Environmental and biological sciences
III. Energy materials
IV. Catalysts
V. Electrical, magnetic, and optical materials
VI. Graphene, DLC, and Carbon-based materials
VII. Relevant and combined techniques
Important Dates
Abstract submission for poster session deadline

July 15th, 2019

Abstract submission deadline

April 30th, 2019

Extended to May 7th, 2019

Notification of Acceptance

May 15th, 2019

Early-Bird Registration

June 30th, 2019

Full Paper Submission Period

August 30th - September 15th 2019
Organized by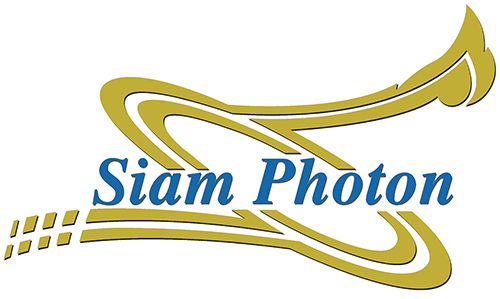 Supported by