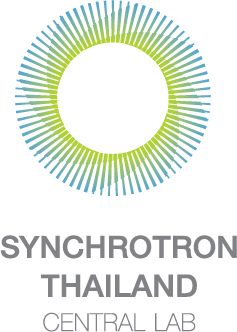 Services offered by the Synchrotron Light Research Institute
The Synchrotron Light Research Institute (Public Organization), a public autonomous organization under the Ministry of Science and Technology, offers services ranging from analyzing, researching by means of synchrotron light and related technologies to the industrial sector. SLRI aims to solve problems related to production,inventions and industrial product development, promote various forms innovations as well as facilitate technology adaptation and transfer to the industrial sector to encourage self-sustainability. SLRI provides synchrotron light services ranging fromanalysis, researchand technical and engineering services as follows.
(1) Synchrotron light services and various scientific equipment facilities.
(2) Academic services
- Conduct research, studies, experiments and analysis which requires the use of synchrotron light and/or related technologies.
- Arrange training sessions, seminars including the use of facility and equipment for clients' academic training.
- Offer consultancy, academic recommendations, disseminate and transfer technology to SLRI clients with respect to synchrotron light technology.
(3) Provide technical and engineering services, control system technology services, design services, construction and correction of vacuum problems and produce prototypes.
(4) Provide additional services related to the objectives of SLRI.