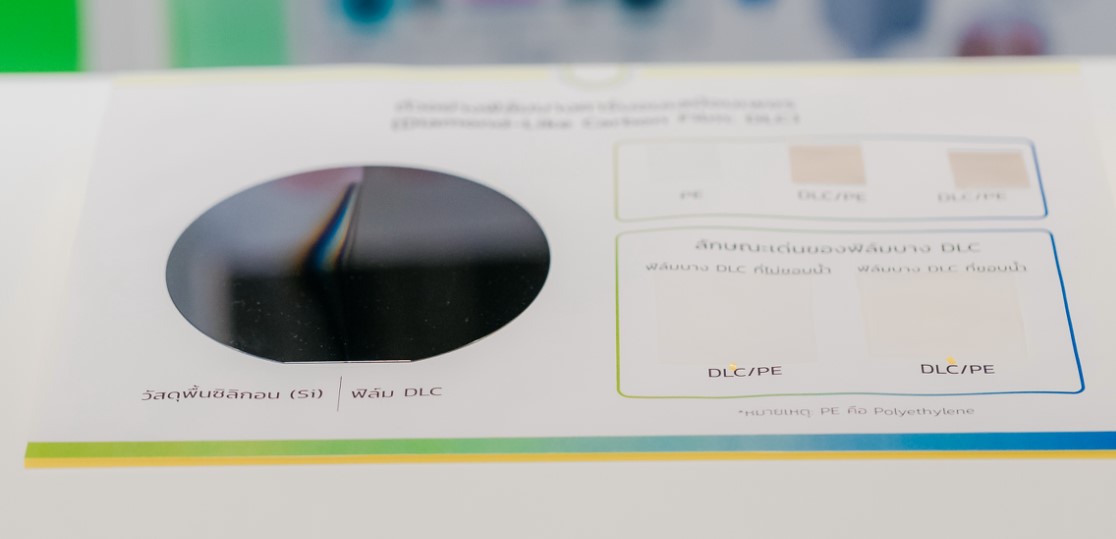 Synthesis of Diamond-Like Carbon film (DLC) on various materials require applicable techniques to produce the most precise and practical result.
The widely used method of film synthesis is "how to increase the plasma deposition of chemical vapors in the radio wavelength", which is the method chosen in this research. DLC film is applied into various industries such as, automotive, electronics, medical, and food packaging. The versatility of this film demonstrates the excellent properties of the film, which depends on many factors, for instance, synthesis methods, composition of substrate, temperature, the time of synthesis, etc. Different synthesizing method also mean different structure of the film. Due to complexed chemical structure of DLC film, technique of advanced analysis is also required. At Siam Photon Laboratory, the technique offer of this research is "Near Edge X-ray Absorption Fine Structure (NEXAFS)." This technique is capable of analyzing the properties of the film both in qualitative and quantitative analysis.
The project is supported by the integrated technology from Betagro Public Company Limited and SCG Chemicals Co., Ltd.