SLRI Ranked Sixth for Research Publication in Thailand by Nature Index Ranking 2020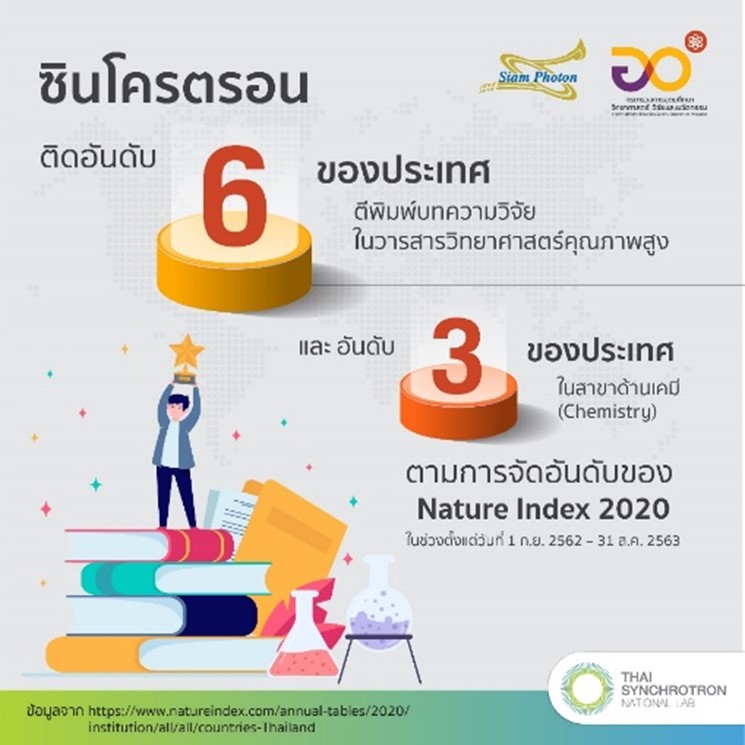 Synchrotron Light Research Institute (SLRI) is ranked the sixth in Thailand for research publications published in high-quality scientific journals under the Nature Research in the period of 1 September 2019 - 31 August 2020. During this period of time, ten research articles proposed by SLRI were published with the contribution proportion at 1.65. Among these published articles, four articles are in Chemistry and the field is ranked the first for research field published of SLRI. Besides, SLRI is also ranked the third of the country for the highest number of published articles in Chemistry.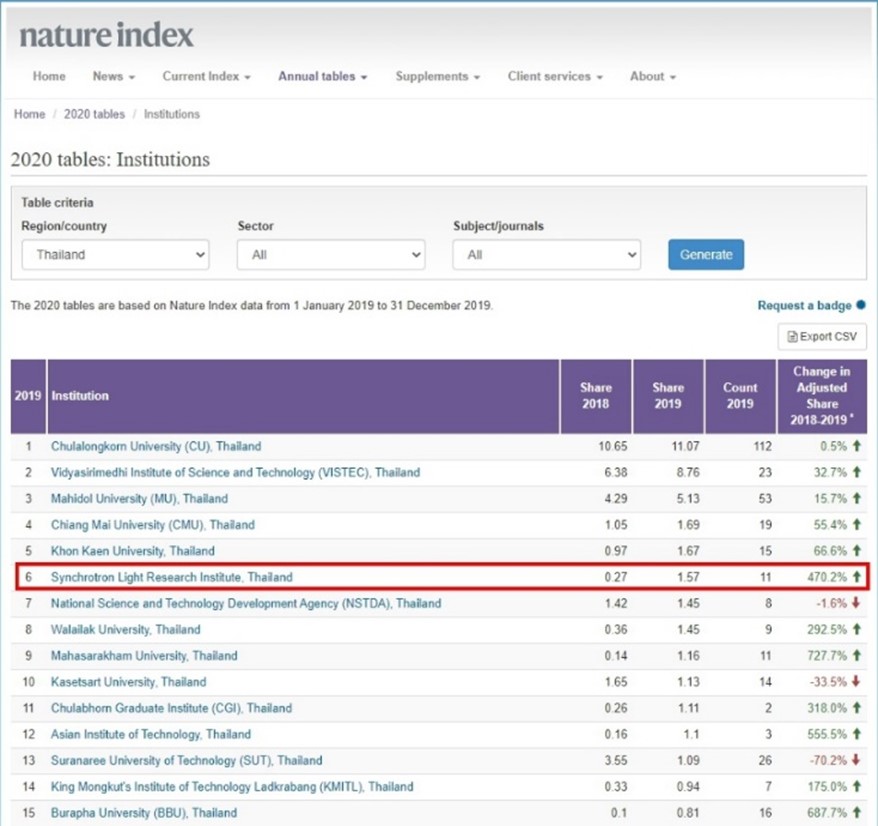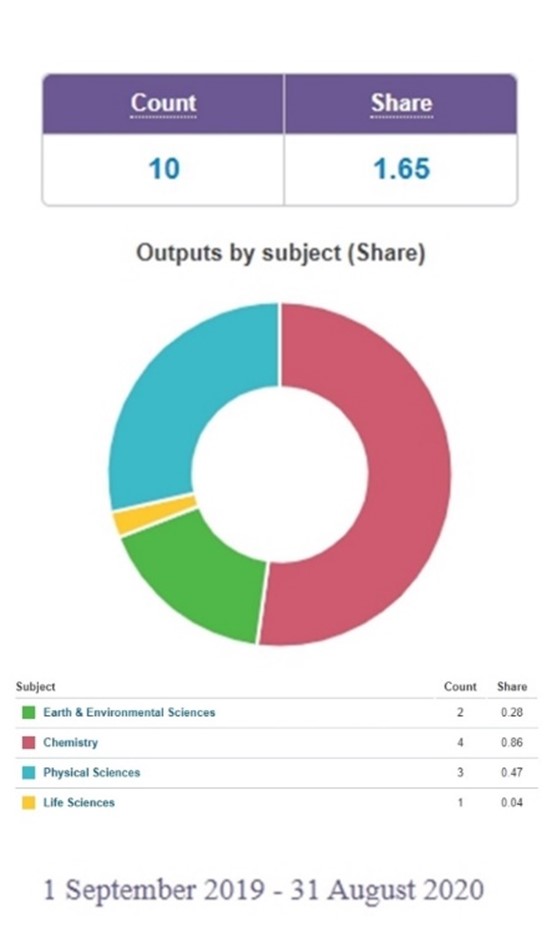 Figure 1 and 2: Ranking of research articles published in high-quality journals under the Nature Research, numbers of published articles, and contribution proportion in Thailand
Nature Index Ranking 2019 is as an indicator classifying quality of excellent research works by ranking universities and research institutions with their articles published in widely accepted journals with high impact in four fields i.e. Earth & Environmental Sciences, Physical Sciences, Chemistry and Life Science.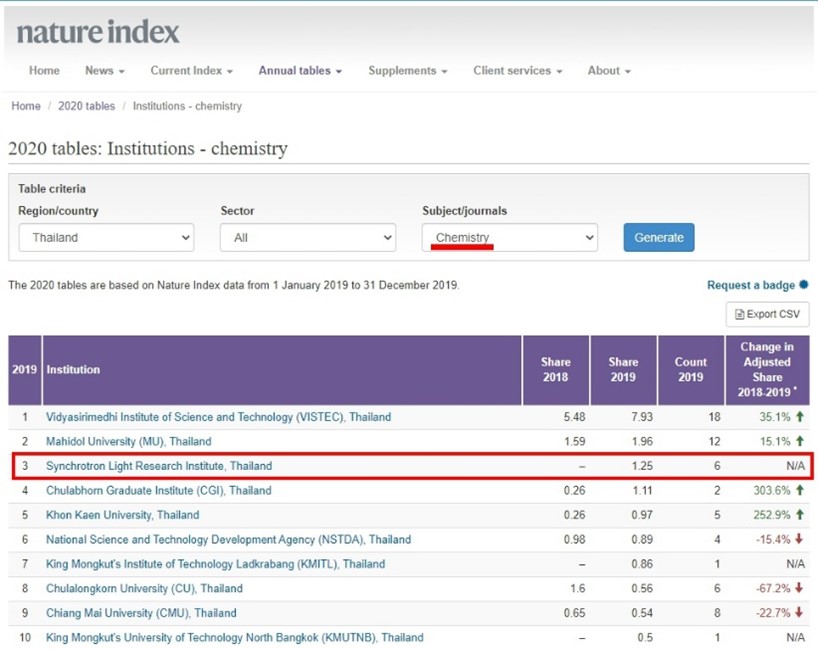 Figure 3: Ranking of published research articles in Chemistry
Reference: 2020 tables: Institutions | 2020 tables | Institutions | Nature Index