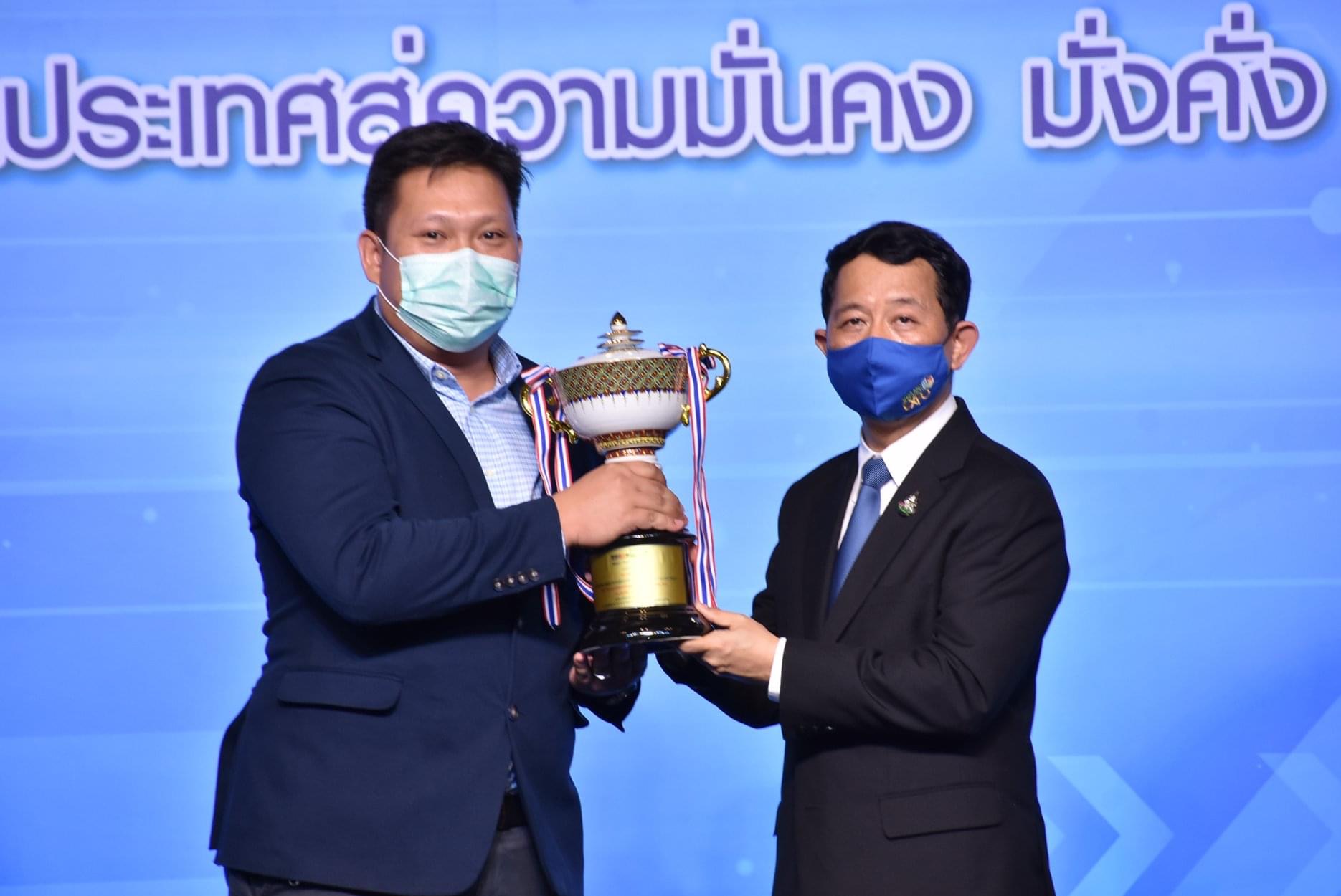 SLRI beamline scientist, Dr. Pinit Kidkhunthod, and his team received Gold Award trophy at Thailand Research Expo 2020 held on 2 – 6 August 2020 at Centara Grand & Bangkok Convention Centre at Central World hotel. The award is received from the invention of novel glass as cathode material of future Li-ion battery.
Dr. Pinit Kidkhunthod and his team successfully invented manganese-lithium borate glass which is tough, non-transparent, and slightly sparkle to be used as cathode material of Lithium-ion (Li-ion) battery. In addition, the novel glass contains two fruitful properties i.e. electrolyte corrosion resistance which increases its discharge cycle, and heat resistance for use in high-temperature process industries. The team used Synchrotron-based X-ray Absorption Spectroscopy technique at SLRI Beamline 5.2 in running an in-depth structural analysis of the novel glass at atomic level and later concluded that it possesses great potential for use as cathode material of Li-ion battery. This research paper is recently published in international scientific journal and the team successfully earns petty patent for the invention.
CONGRATULATIONS to Dr. KIDKHUNTHOD and the TEAM!