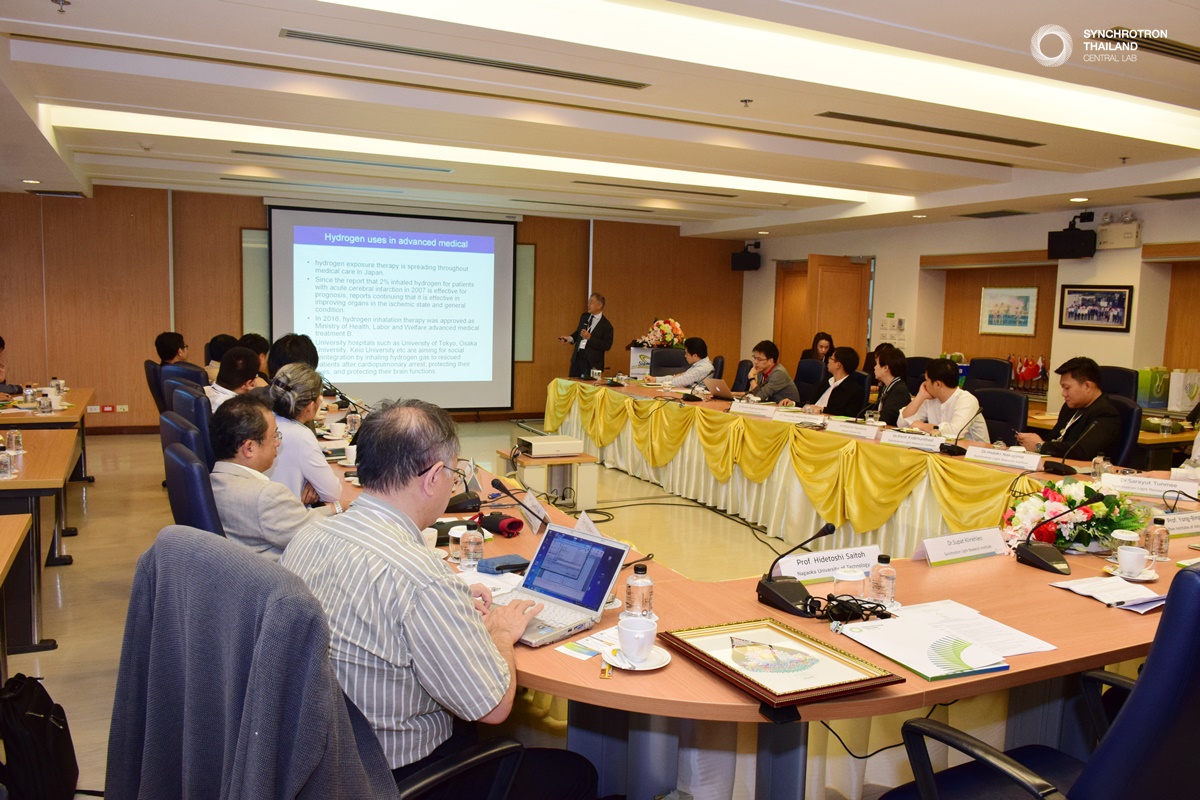 Synchrotron Light Research Institute (Public Organization) or SLRI operates the synchrotron light source in order to provide service to researchers from both the public and private sectors including foreign researchers.
One of the missions is to support research in diamond-like-carbon (DLC) and related materials that can be applied in various industries. SLRI researchers have developed this material with synchrotron light technology. DLC seminar is annually organized and attended by internal researchers and foreign researchers in the field. It is a forum for researchers to present their academic work related to DLC materials while exchanging knowledge and experience. This year is the third time of event namely "The 3rd SLRI-NUT-SIAT Colloquium" chaired by Dr. Supat Klinkhieo, Deputy Director for Technical Supports of SLRI on November 21, 2018 at the Synchrotron Light Research Institute, Thailand. Special guest speakers from both domestic and international organizations participated in the lecture. Each of them gave a lecture on the application of DLC material in various industries. Two private sector organizations under DLC project, Betagro Public Company Limited and SCG Chemicals Co., Ltd., also joined the seminar.
DLC material has been applied in various industries. This project will be the frontier to research and development of DLC material for industrial sector in Thailand.