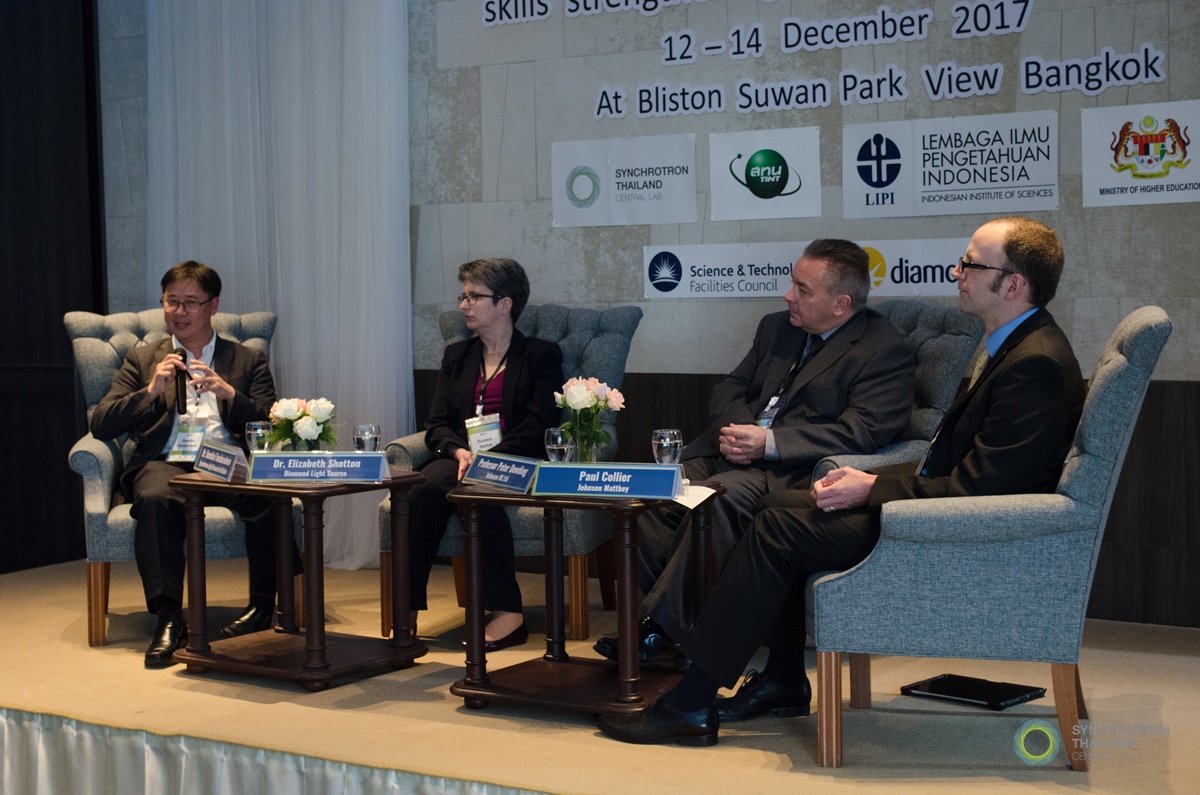 Synchrotron Light Research Insitute (Public Organization) and Thailand Insitute of Nuclear Technology (Public Oraganization) in collboration with Diamond Light Source, UK, organized "Joint Workshop for Skills and Industry Programme: Synchrotron and Large Scale Facilities" during December 12-14, 2017 at Bliston Hotel Suwan Park View, Bangkok, Thailand.
This program was endorsed by Science and Technology Facility Council (STFC) via the Newton Fund in scientific collaboration for ASEAN region.
The workshop was running in parallel between the industrial applications and skills scoping workshop with over 90 participants from the UK, Thailand, Malaysia, and Indonesia. The joint workshop aims to present the impact of large facilities on applied research across a wide range of disciplines and explore the areas most relevant to national and regional needs.
Workshop on the "Skills for Large Facilities" is to apply for time to use large facilities and the skills needed to do experiments at the facilities. Workshop on "Industrial Applications for Synchrotron Facilities" is in the most effective means of engaging with industry and supporting their research with a focus on the most appropriate sectors of industry or societal needs for the countries concerned. On the last day of workshop, participants had visited Siam Photon Laboratory at SLRI, Korat, and Nuclear reactor at TINT, Bangkok.