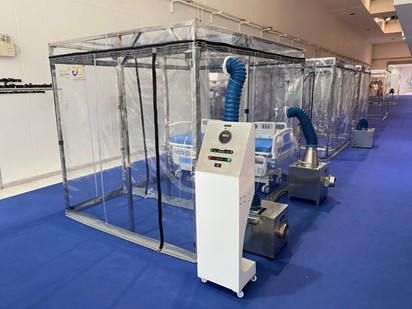 Since the first wave of COVID-19 outbreak in Thailand, Synchrotron Light Research Institute (Public Organization), SLRI, has developed and built innovative devices in order to support reducing of COVID-19 widespread and provide healthcare workers with more safety. Such devices including a negative pressure room for covering a single-patient bed, a positive pressure unit for swab test, and a patient capsule for infected-patient transport were provided to three hospitals in Nakhon Ratchasima province i.e. Debaratana Nakhonratchasima, Pakthongchai, and Kham Thale So hospitals in October 2020.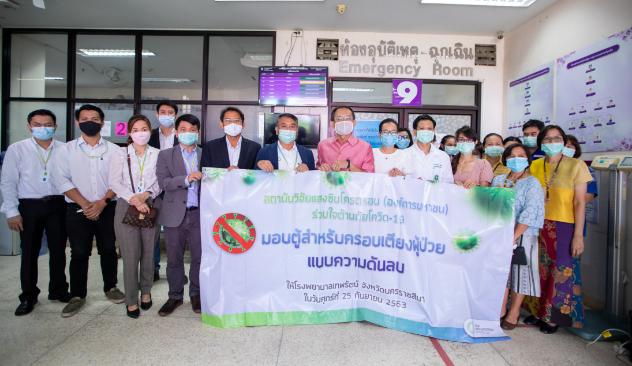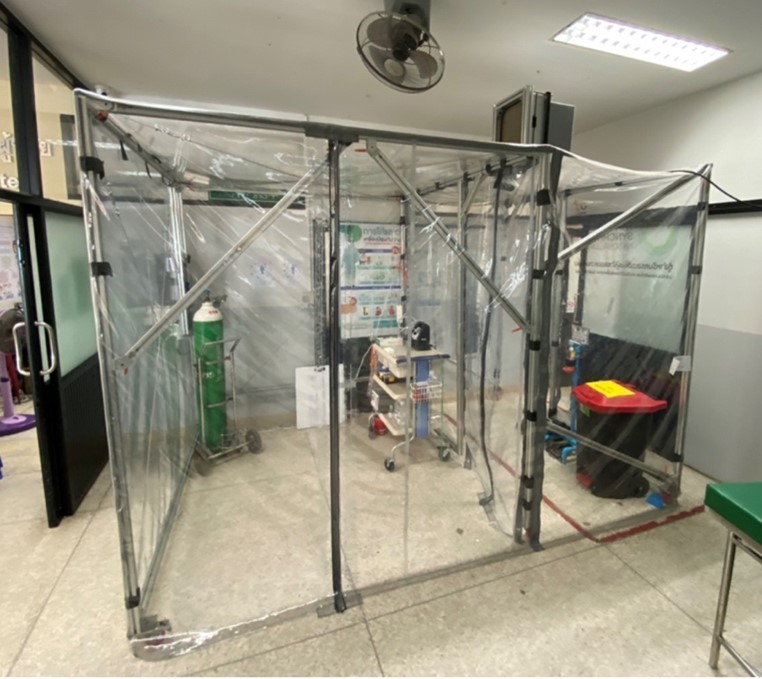 Figure 1: A negative pressure room provided for Debaratana Nakhonratchasima Hospital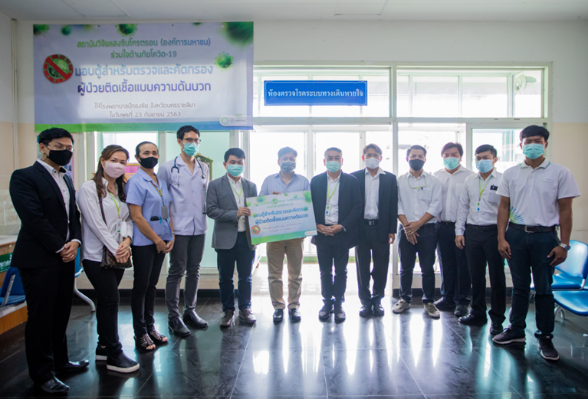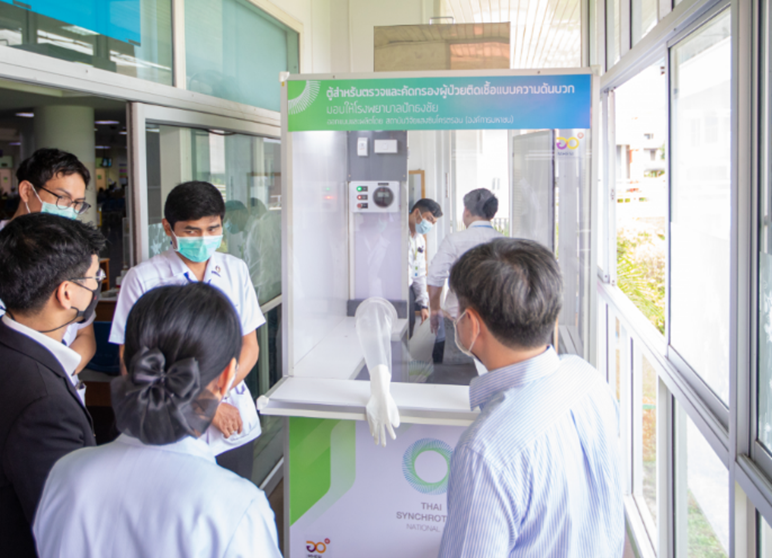 Figure 2: A positive pressure swab-test unit provided for Pakthongchai Hospital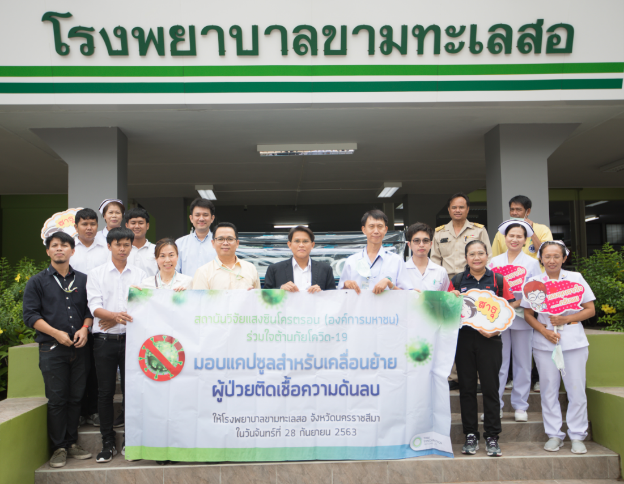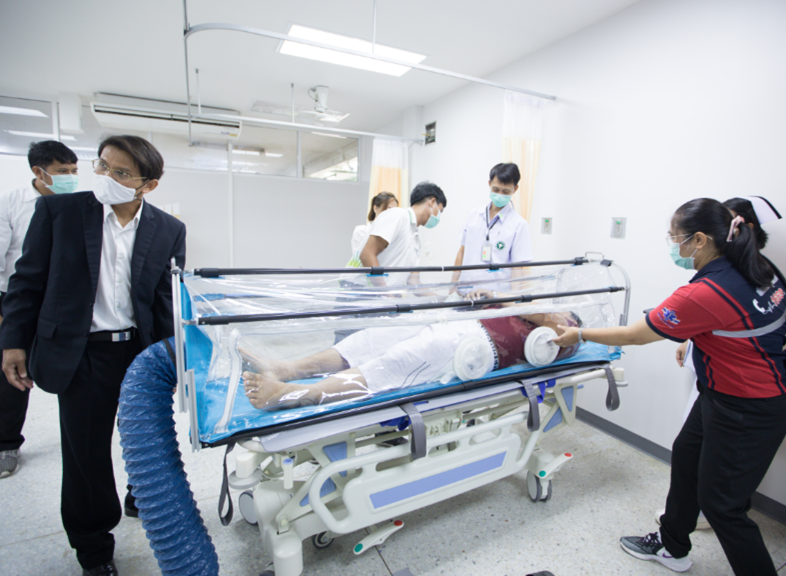 Figure 3: A negative pressure capsule provided for Kham Thale So Hospital
The bodies of knowledge SLRI gained from previous development of a negative pressure room have been applied to design and construct prototypes of negative pressure isolation rooms for the use at field hospitals with consideration on four main factors i.e. safety and sanitization, standardization and practicality, affordable cost, and ease in assembly, installation, transport, and maintenance. These bodies of knowledge on prototype construction can be transferred to technicians in local areas for further construction.
The negative pressure isolation room is developed consisting of five main components i.e. a room structure made of SUS201 stainless steel, food-grade ethylene vinyl acetate canvas, a control panel of pressure, electricity, and light, a HEPA filter containing exhaust fan, and a medium filter containing air-pressurized fan (Figure 4).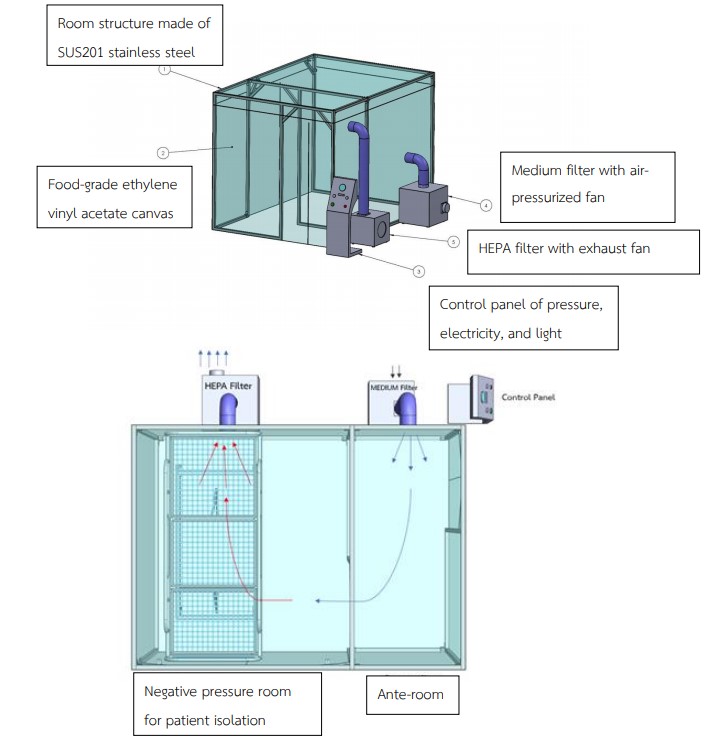 Figure 4: Main components of a negative pressure isolation room
The room of the prototype in the size of 2.2 x 3 x 2.2 meters is divided into two rooms. The first room, in the size of 2 x 2.2 x 2.2 meters, is able to cover an isolating single-patient bed (1 x 2 x 0.8-15 meter). An exhaust fan is installed to transfer air from inside to outside at a rate up to 860 cubic meters/hour through the filter to get the negative Room structure made of SUS201 stainless steel Medium filter with airpressurized fan HEPA filter with exhaust fan Control panel of pressure, electricity, and light Negative pressure room Ante-room for patient isolation Food-grade ethylene vinyl acetate canvas pressure lower than 2.5 pascals. The room pressure is detected and displayed. Contaminated air will be filtered by both Pre-filter and HEPA filter and thus cannot spread to the outside working space of healthcare workers. The filters have air filter sheets which are 99.99% effective and capable of filtering 0.3-micrometer particles.
The second room or ante-room is 1 x 2.2 x 2.2-meter in size. The room has positive pressure with an aerator fan aerating air at the highest capacity at 335 cubic meters/hour through a medium filter. After that, the air will be transferred from ante-room to the negative pressure room and risk of COVID-19 transmission while healthcare workers entering or leaving the room will be lowered.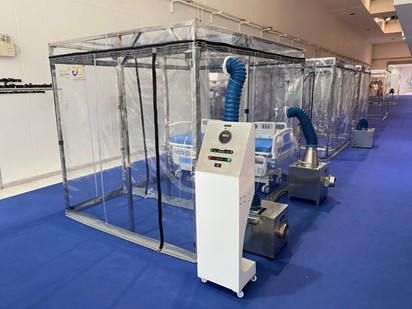 Figure 5: Prototype of negative pressure isolation rooms to be provided to field hospitals
SLRI engineers applied their knowledge, skill, and experience to design and construct prototypes of negative pressure isolation rooms for the use at field hospitals. These bodies of knowledge will be transferred to interested communities, hospitals, and organizations. One negative pressure isolation room can be constructed with a capital cost of Baht 100,000 and can be done by technicians in local areas. The room construction is beneficial to hospitals and communities. For communities, the construction will also lead to income distribution, and intellectual capital, and for both hospitals and communities, it will lead to self-sustainability. The prototype design and construction method are available online at https://bit.ly/2RfSqpT with free of charge.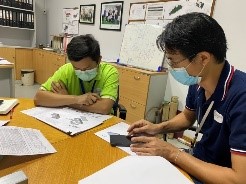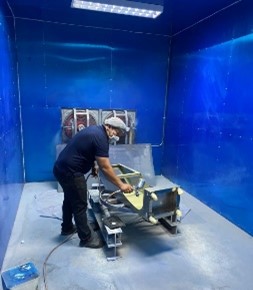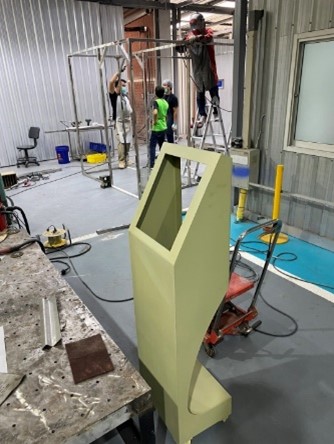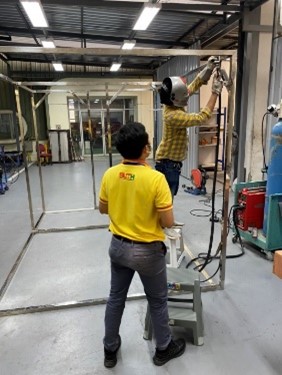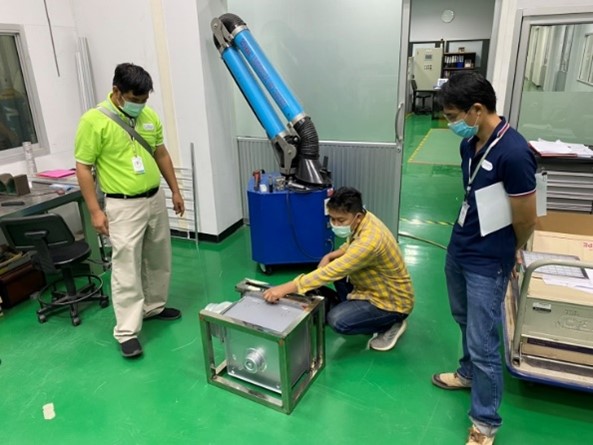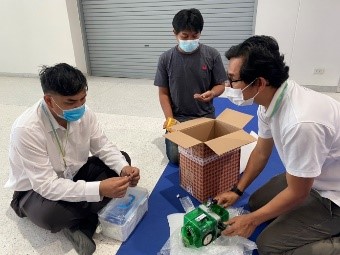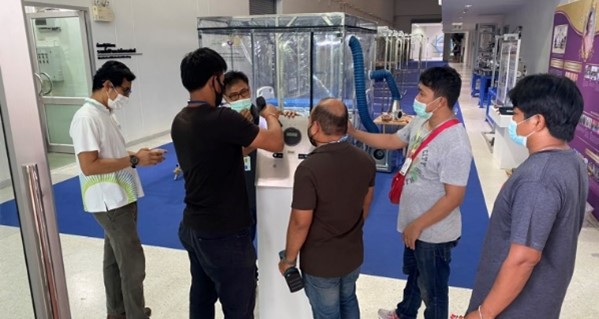 Figure 6: Construction and assembly of the room prototype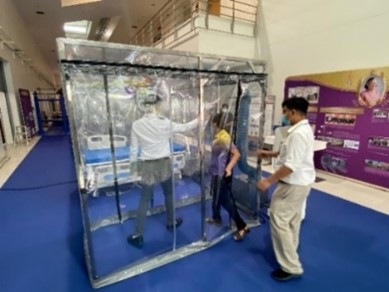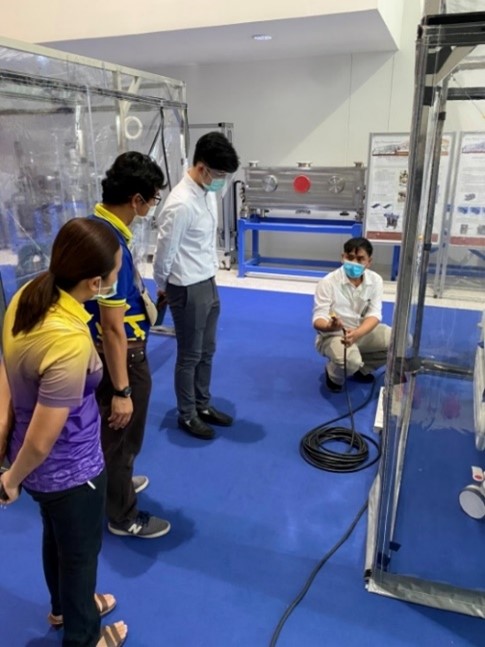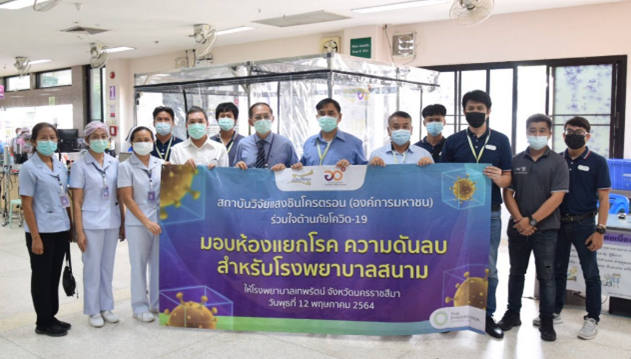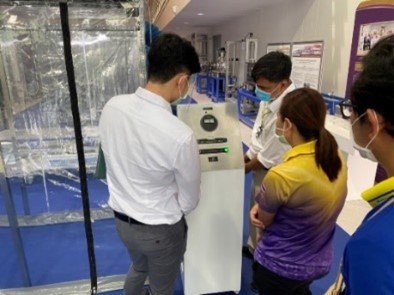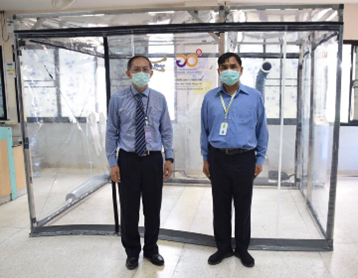 Figure 7: Performance testing done by a medical team of Debaratana Nakhonratchasima Hospital