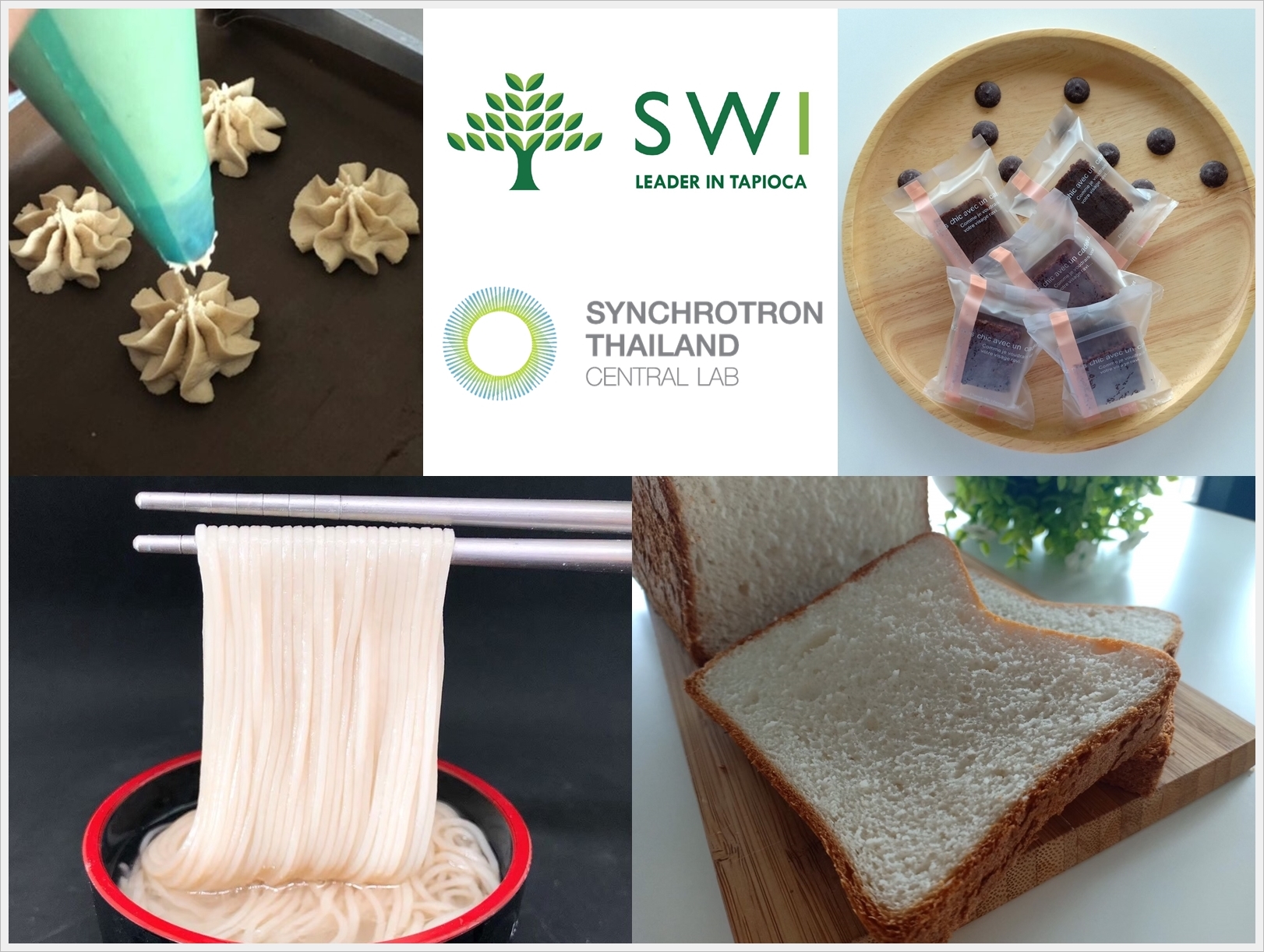 According to the Well Economy Thailand poll result done in 2019, healthy people needed to acquire five wellnesses in physical health, mental health, sexual health, consciousness, and work-life balance. Informants also regarded food choice as the most important factor, rather than exercise, for people to gain good physical health. Consequently, most of them still deeply believed that consuming "Healthy food" helped them stay healthy.
Bakery and noodle food are widely popular. Both are mainly made of high-gluten wheat flour which contains high elasticity characteristic, making these two kinds of food in good texture and preferable taste. Unfortunately, consuming this kind of flour can create negative effects upon some people with gluten allergy, so called Celiac disease, resulting in intestinal digestion and absorption disorders. Such negative effects damaged or destroyed intestinal tissue, caused stomachache, nausea, flatulence, and diarrhea. Containing fat and carbohydrate at considerable proportions, food made of gluten wheat flour has high calories and consumers, therefore, tend to develop overweight symptom and Non-Communicable Diseases (NCDs).
T-Fiber Innovation Co., Ltd. an affiliated company of Sanguan Wongse Industries Co., Ltd. (SWI), Thailand's leading company in both native and modified tapioca starch business, worked closely with Synchrotron Light Research Institute (Public Organization), SLRI, in producing gluten-free flour from high-fiber tapioca starch. The flour can be further used as functional food ingredient to increase the effectiveness of excretory system and intestinal microbiota which consequently lower a risk of developing Hemorrhoid and intestinal cancer. It is also expected to be used in replacement of general flour as a component in various kinds of food. Moreover, SLRI helped T-Fiber Innovation Co., Ltd. in producing gluten-free premix flour to be used in bakery and noodle food by adding stabilizer and adjusting viscoelastic property based on each product's requirement. By doing these, food containing gluten-free flour or gluten-free premix flour shares quite similar characteristics in terms of taste and texture as that made of wheat flour. Furthermore, it contains fiber and modified flour which reduces digestion rate, thus postponing hunger.
It is clearly seen that the fruitful collaboration between T-Fiber Innovation Co., Ltd. and SLRI truly meets the public requirement in terms of functional food production and product value addition. Not only the gluten-free and gluten-free premix flour are produced particularly for people with gluten-allergic symptom, they are also considered by customers as healthy food due to their above mentioned advantages, including anti-disease property.
Consuming healthy food is strongly recommended for consumers in order to stay healthy. Bear in mind, as the famous quote said, that "you are what you eat".
Dr. Worawikunya Kiatponglarp, Ms. Kuenjan Na-nakorn, and Ms. Sunisa Suksut –
Synchrotron Light Research Institute (Public Organization)
Assis. Prof.Dr. Sunanta Tongta –
School of Food Technology, Institute of Agricultural Technology, Suranaree University of Technology
Ms. Kwunying Kwunkong and Ms. Pimmanida Piwattanatuksa –
T-Fiber Innovation Co., Ltd
{gallery}2020/19032020{/gallery}