Beamline Specification
| | |
| --- | --- |
| Radiation source | Multipole wiggler |
| Focusing optics | Toroidal focusing mirror |
| Monochromator | Double crystal monochromator (DCM) using Si(111) |
| Available photon energy range | 4 ‐ 18 keV |
| Photon flux | 107 ‐ 1010 ph/s @ electron current 100 mA |
| Energy resolution | 10-4 |
| Beam size @ sample position(H x V) | 5 mm × 2.5 mm |
Beamline Design
The BL1.1W optical elments were designed to accomodate both scattering and spectroscopy experimental station. The collimating mirror for vertical beam collimation together with the double crystal monochromator (DCM) were chosen to achieve the monochromatic beam with 10-4 energy resolution required by the spectroscopy technique. The focusing mirrors were included to reduce the beam size to mm scale and toward symmetric beam profile favored by scattering techniques. The schematic of the main optical elements of the beamline is shown in Fig. 1.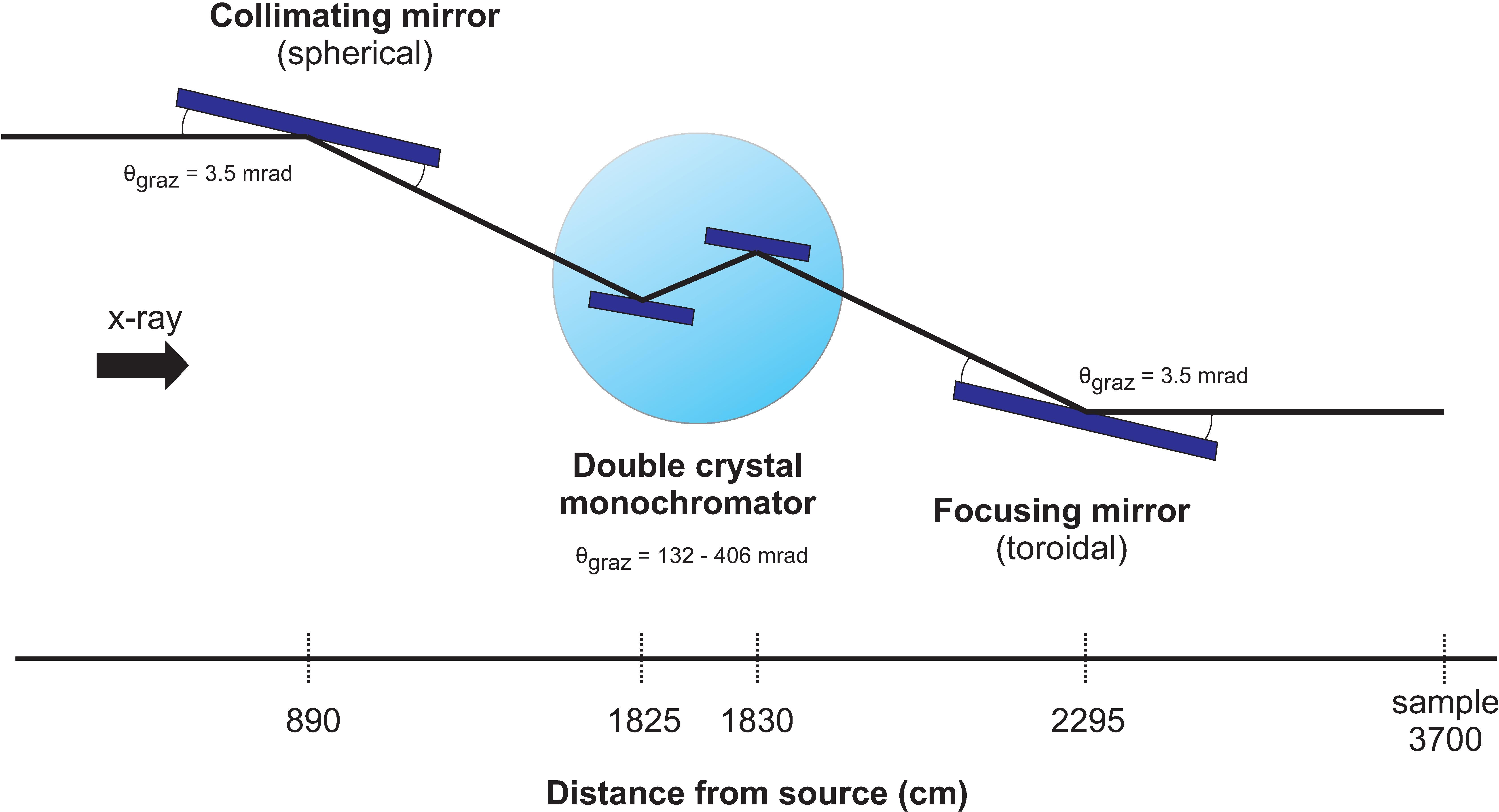 Beamline optical element commissioning result
The layout of the beamline is shown shown in Fig.2. The measured partial flux at the sample position, energy resolution and beam profiles are shown below.