Data analysis software "Avantage" is available in PCs at the PES station. This is a commercial software licensed only in the PES station. The simple data analysis can be done using MS Excel 2007 (see attachements). Users are recommended to purchase the software either "Igor Pro" or "Origin" for further analysis in your office.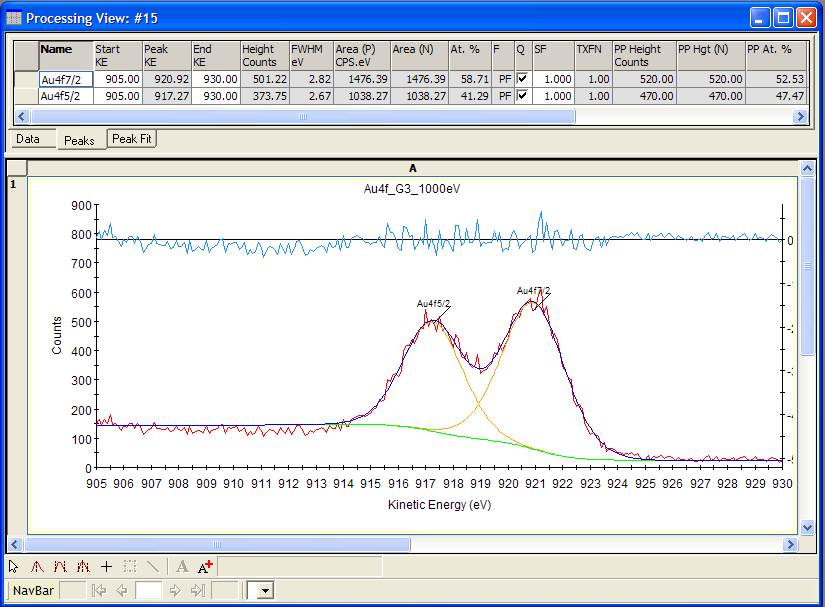 Picture above generated by Avantage software in the processing view to fit peaks of gold 4f spectrum (G#3, PE1000 eV).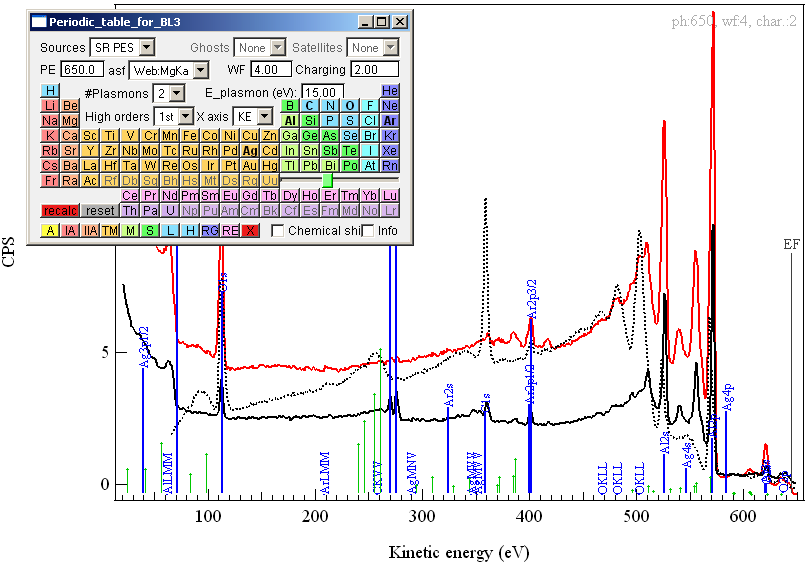 Picture above produced by IgorPro with XPS peak ID macro package.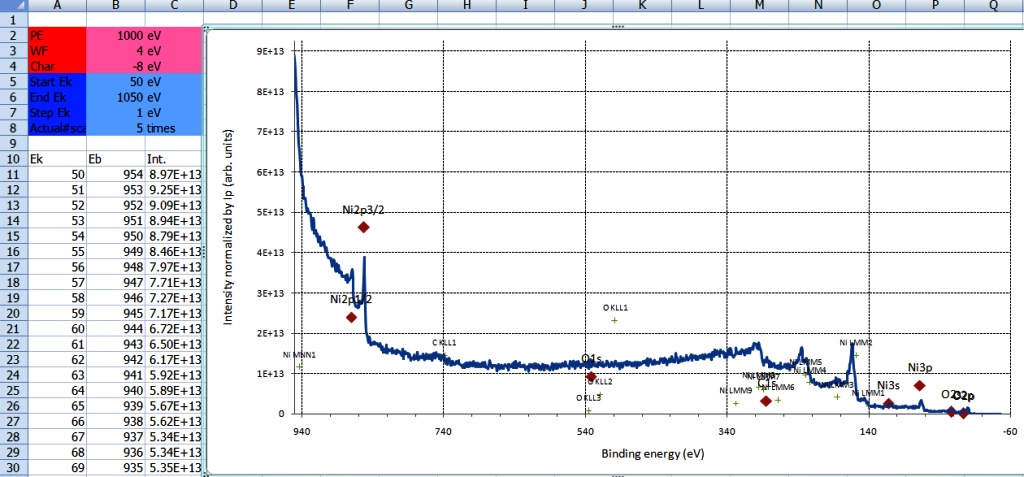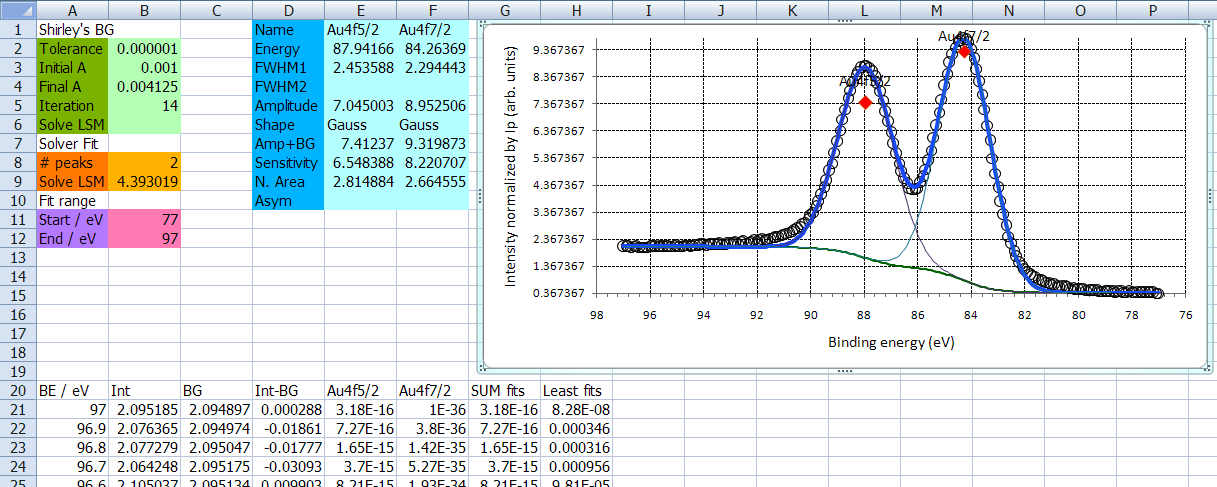 Picture above produced by MS Excel with XPS VBA macro.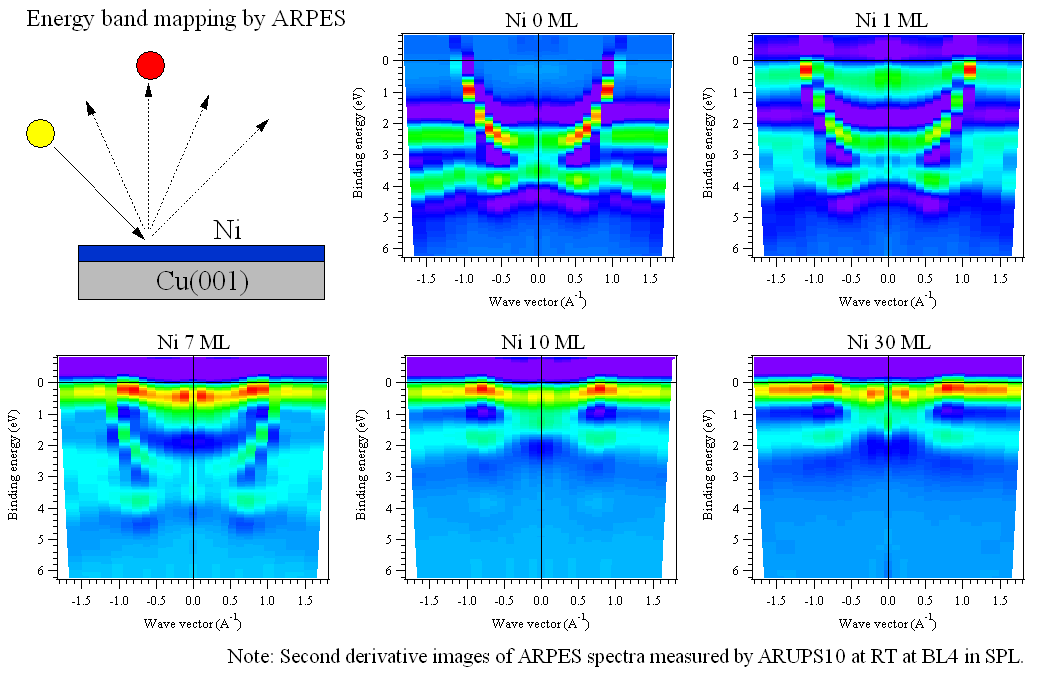 ---